M.J.N是由三個品牌集合的一家服裝辦公室.甲方想要一種輕鬆.自然的辦公空間.整個空間的調性選擇了自然的白配木的形式.一共分上下兩層.一層主要員工辦公.二層打造了一個咖啡吧的形式.大部分用於服裝拍攝。
M.J.N is a clothing office composed of three brands. Party A wants a relaxed and natural office space. The tonality of the whole space is in the form of natural white and wood. It is divided into two floors. The main staff on the first floor Office. The second floor has the form of a coffee bar. Most of it is used for clothing shooting.
前台
Front Desk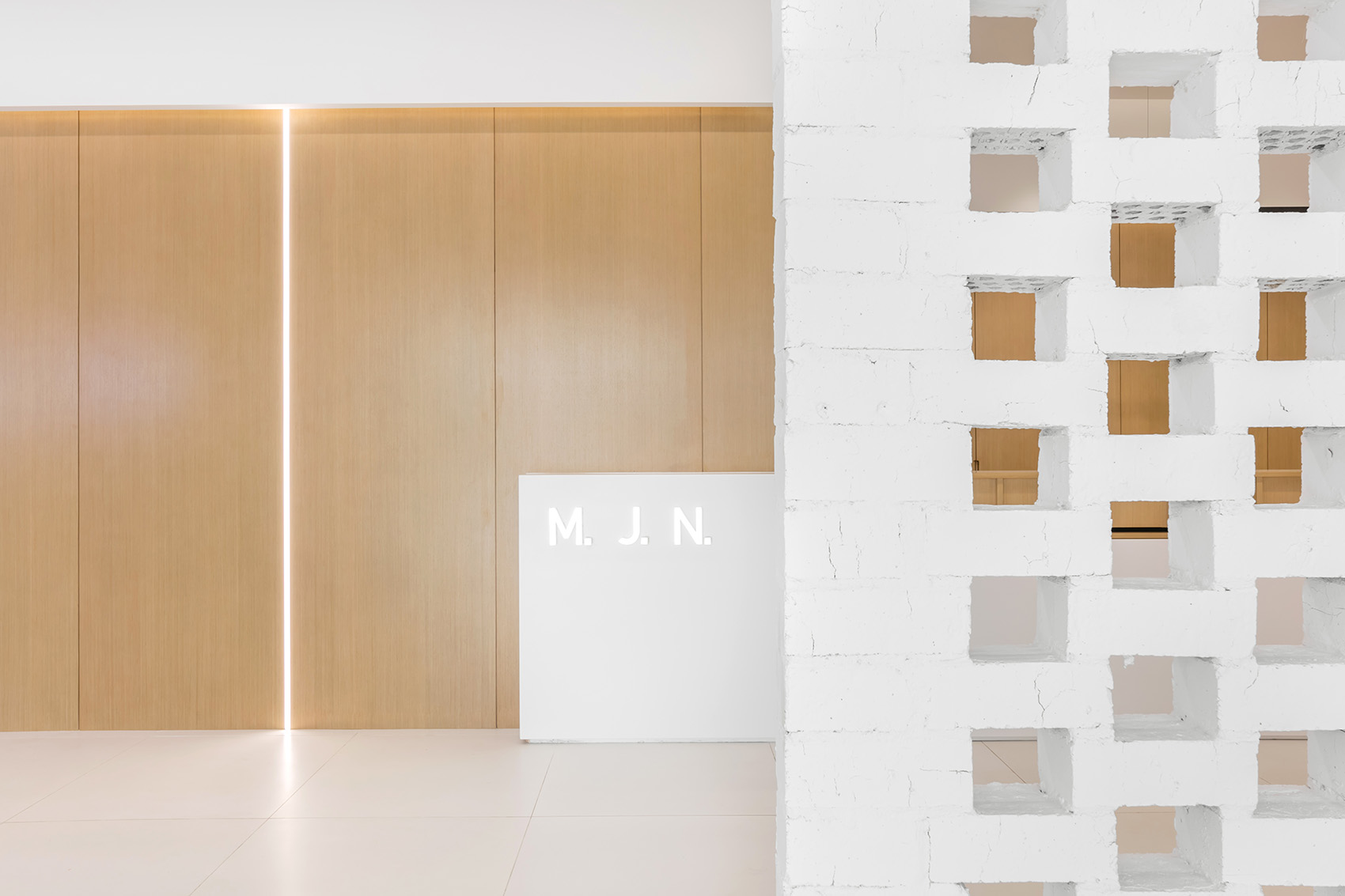 我們拉長前台,與牆體面進行疊加,讓兩者關係有所聯繫。同時,讓前台更顯大氣。
We elongated the front desk and superimposed it with the wall surface, so that the relationship between the two is connected. At the same time, make the front desk more atmospheric.
前台背後都是收納櫃體,美觀也不乏實用,虛與實的背景,簡約而不單調。
There are storage cabinets behind the front desk. It is beautiful and practical. The background of virtual and real. Simple but not monotonous.
透過方形的圓孔,能隱約看到後方的樓梯。
Through the square round hole, you can vaguely see the stairs behind.
底端即入口
Bottom is the entrance

白牆上的方孔我希望是整個廊道的又一種延續
I hope the square hole on the white wall is another continuation of the whole corridor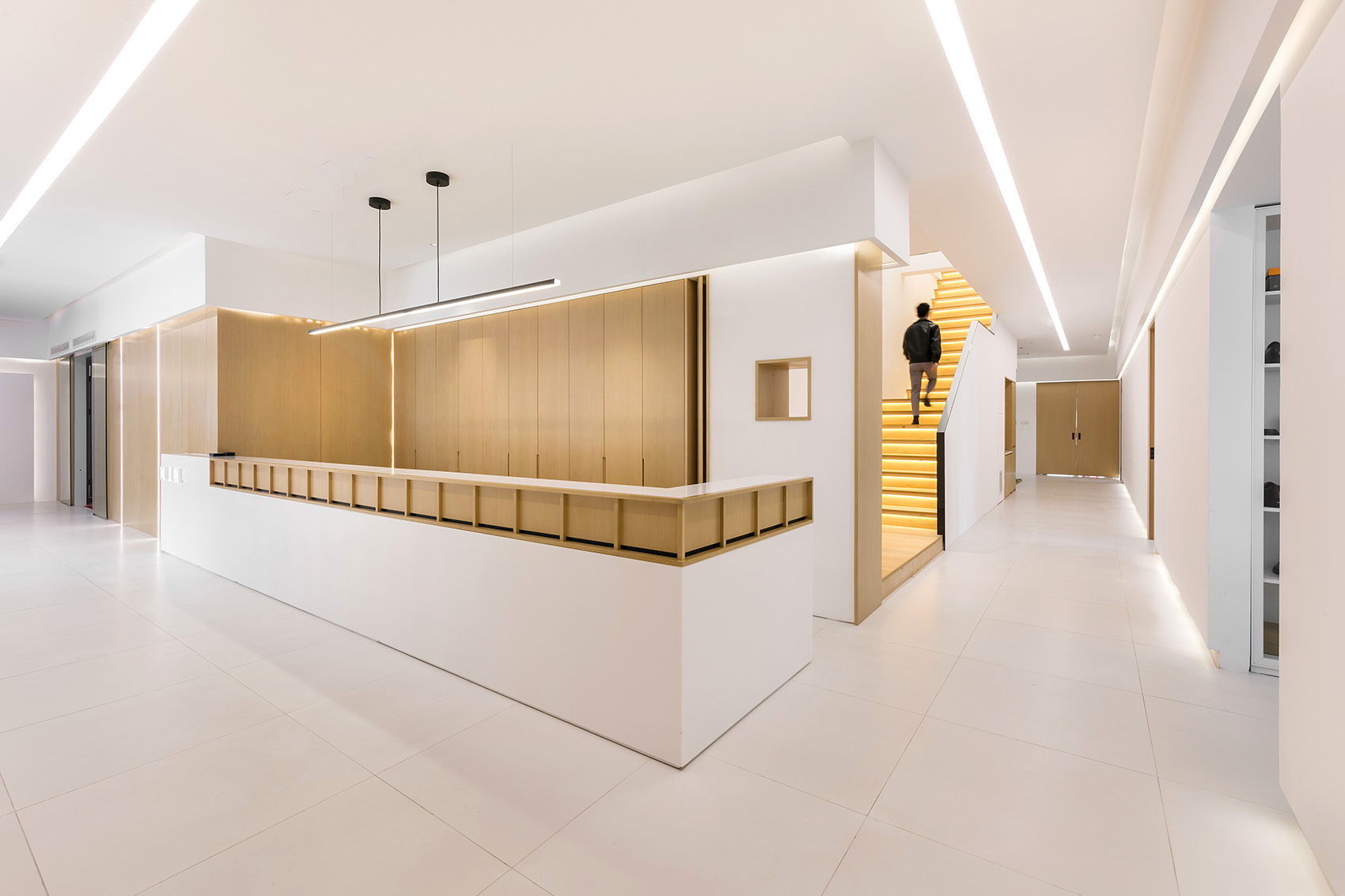 有了綠色.感覺空間也頗俱生機.光影透過磚牆的光影,也是斑駁的灑向前台。
With green, the space is also quite vibrant. The light and shadow through the brick wall are also mottled to the front desk.
樓梯
Stairs
樓梯下來,透過方孔看到的景
Down the stairs. View through the square hole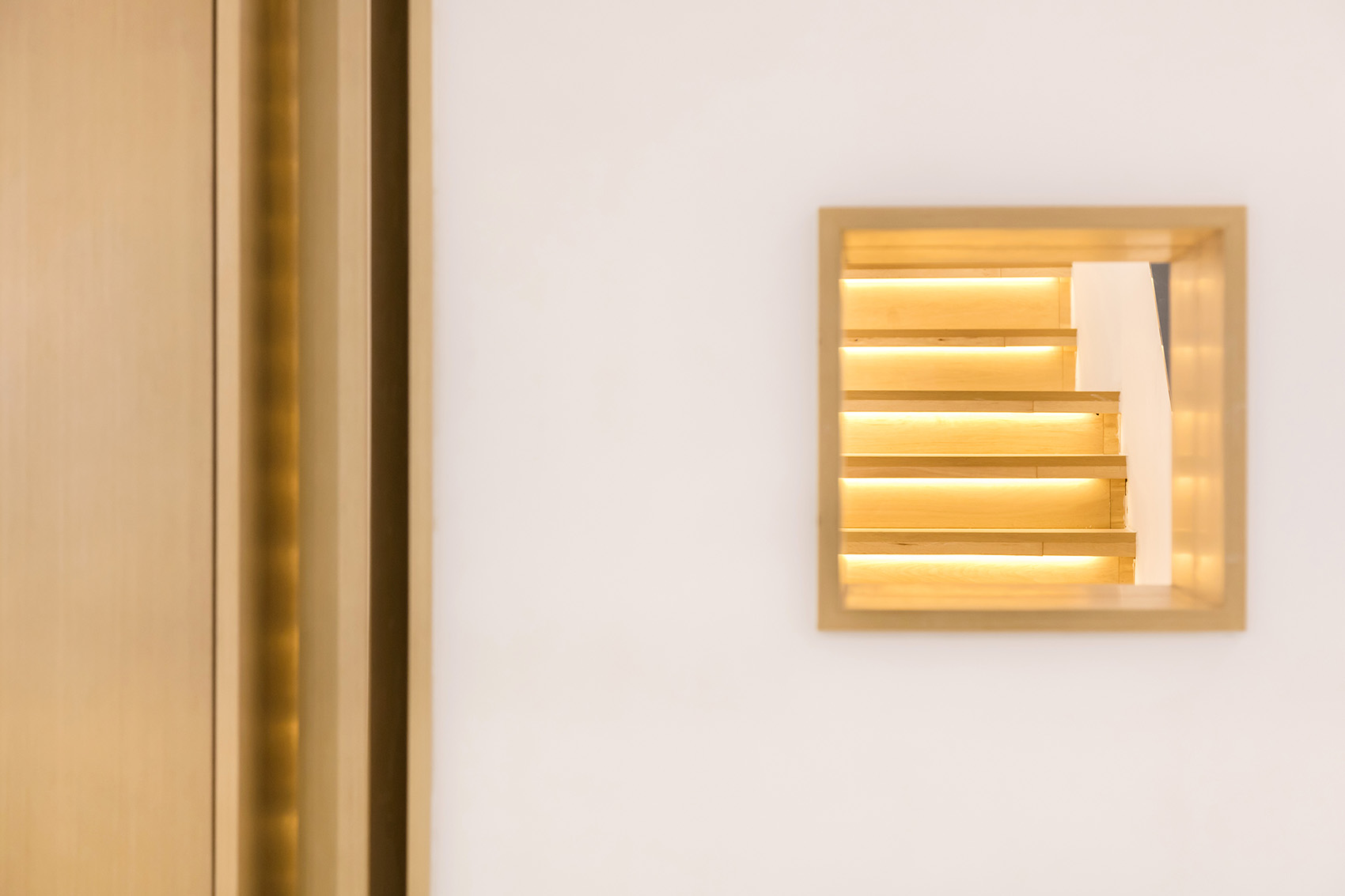 空间的关系很重要.所谓处处皆风景
The relationship of space is very important. The so-called scenery is everywhere
人在樓梯走,猶如一個移動的標籤.
People walk on the stairs like a moving label.
軟膜天花的光讓人感覺置身室外,天光撒下來
The light of the soft film ceiling makes people feel like they are outside. The sky is scattered.
靜止的樓梯, 因為有光.似乎變得更加生動
Still stairs. Because of the light. It seems to become more vivid
二樓咖啡吧
Cafe on The Second Floor
白與木的介面.
White and wood interface.
中間發光的櫃體與樓梯間相互貫通
The illuminated cabinet in the middle is connected to the stairwell.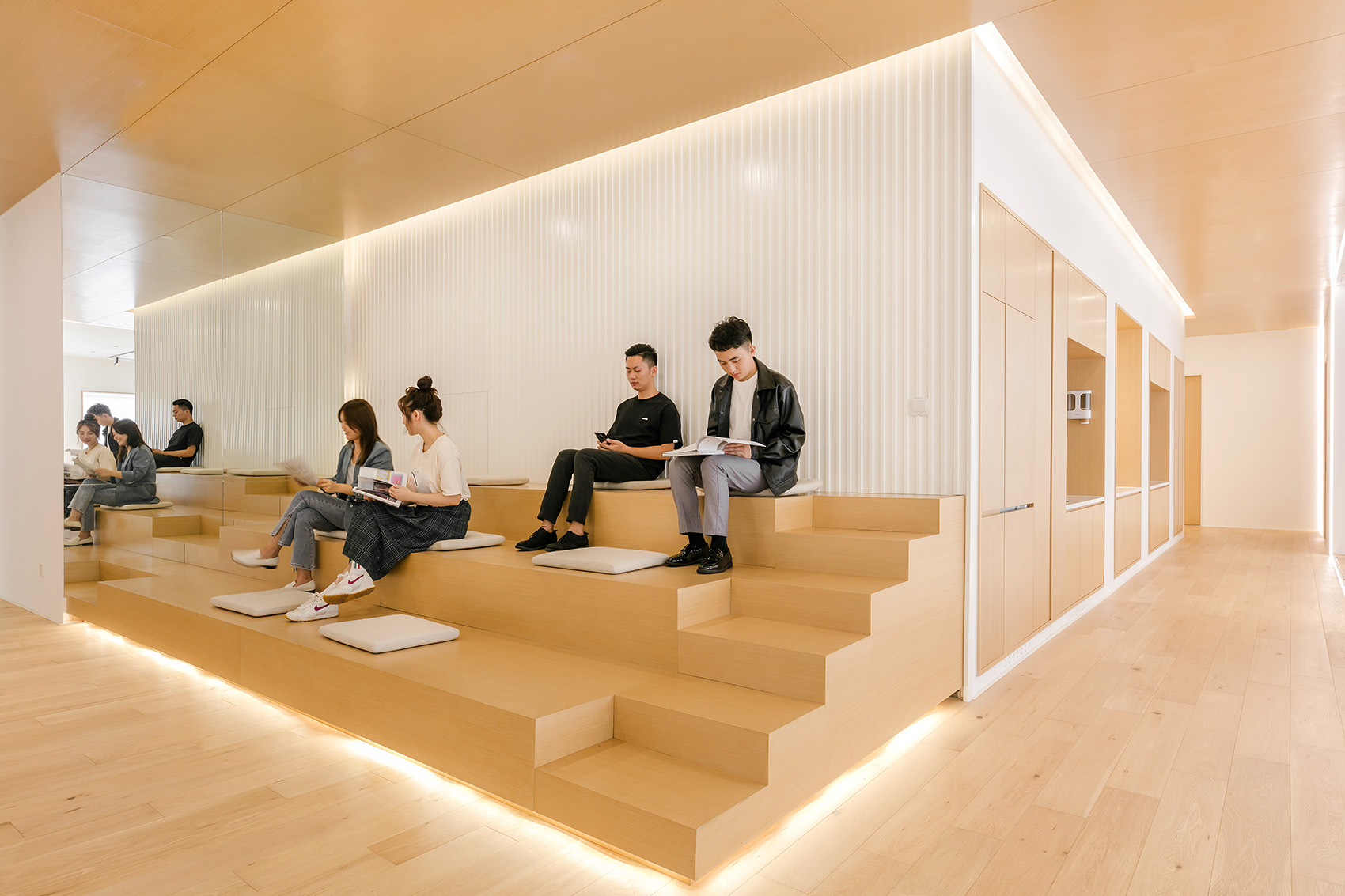 洽談區
Chat Area
辦公區
Workspace