折線燈帶貫穿整個客廳空間。
Creased light strips run through the living room space.
一人、一景、一躺椅,是彷若假日的悠閒,是媲美景區的視覺盛宴。
A person, a scene, a deck chair, is like a holiday of leisure, is comparable to the scenic area of visual feast.
純萃線香,龍涎包裝以鯨魚趾骨形狀為靈感源,選取優質胡桃木,採用純手工車削技藝進行製作,以鯨的趾骨之形來裝載龍涎線香
Taking the shape of whale toe bone as the inspiration source, the packaging of dragon salivate is made of high-quality walnut wood by pure hand turning technology, and loaded with dragon salivate in the shape of whale toe bone.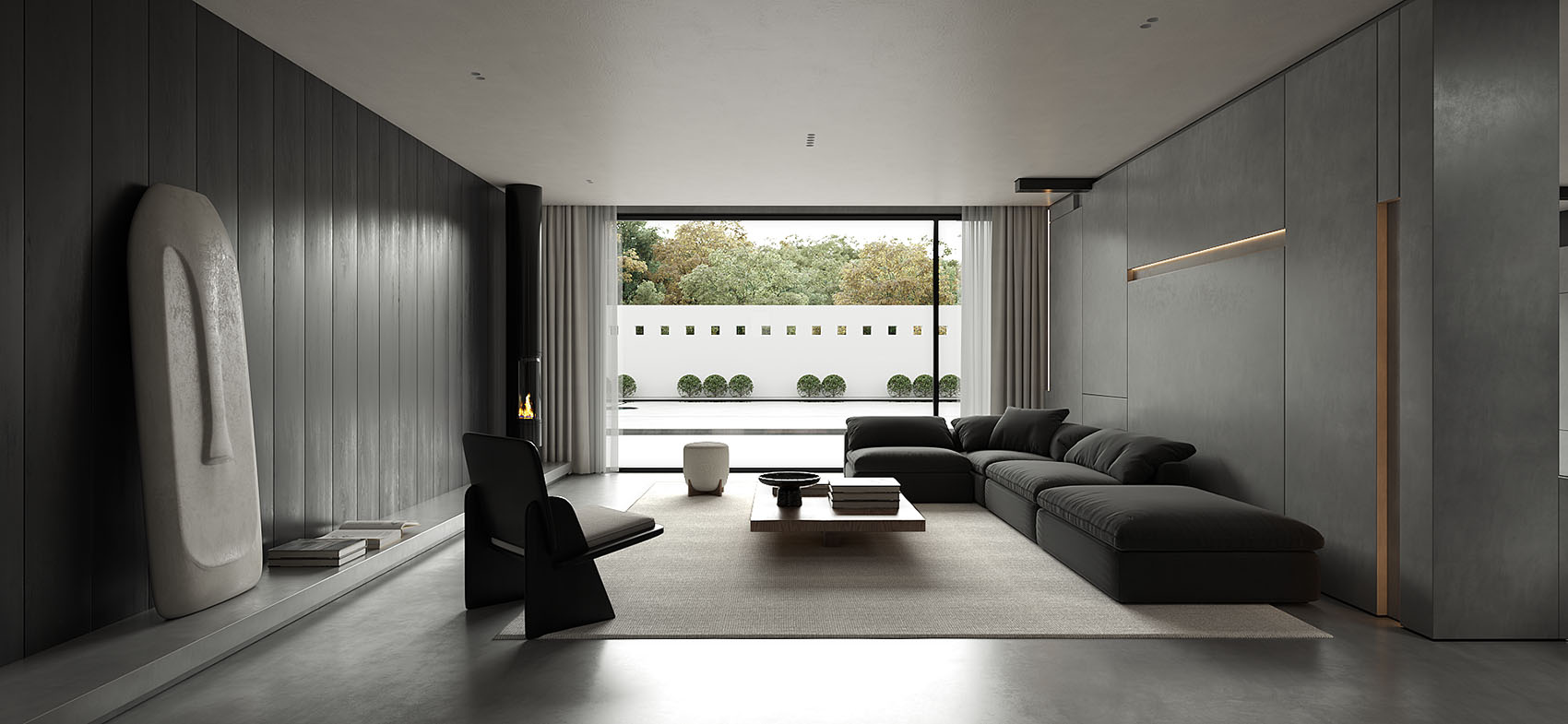 深灰色的布藝沙發搭配奶白色的地毯,奠定了極簡的空間色調。淺木色的茶几為空間增添暖意,營造溫馨舒適的空間氛圍。
The carpet of the cloth art sofa of dark gray collocation milk white, established extremely simple space tonal. The tea table of light wood color adds warm meaning for the space, build sweet and comfortable space atmosphere.
在臥室裡的超寬大落地窗,睜眼即是景。
In the bedroom of the ultra wide French window, open eyes is the scene.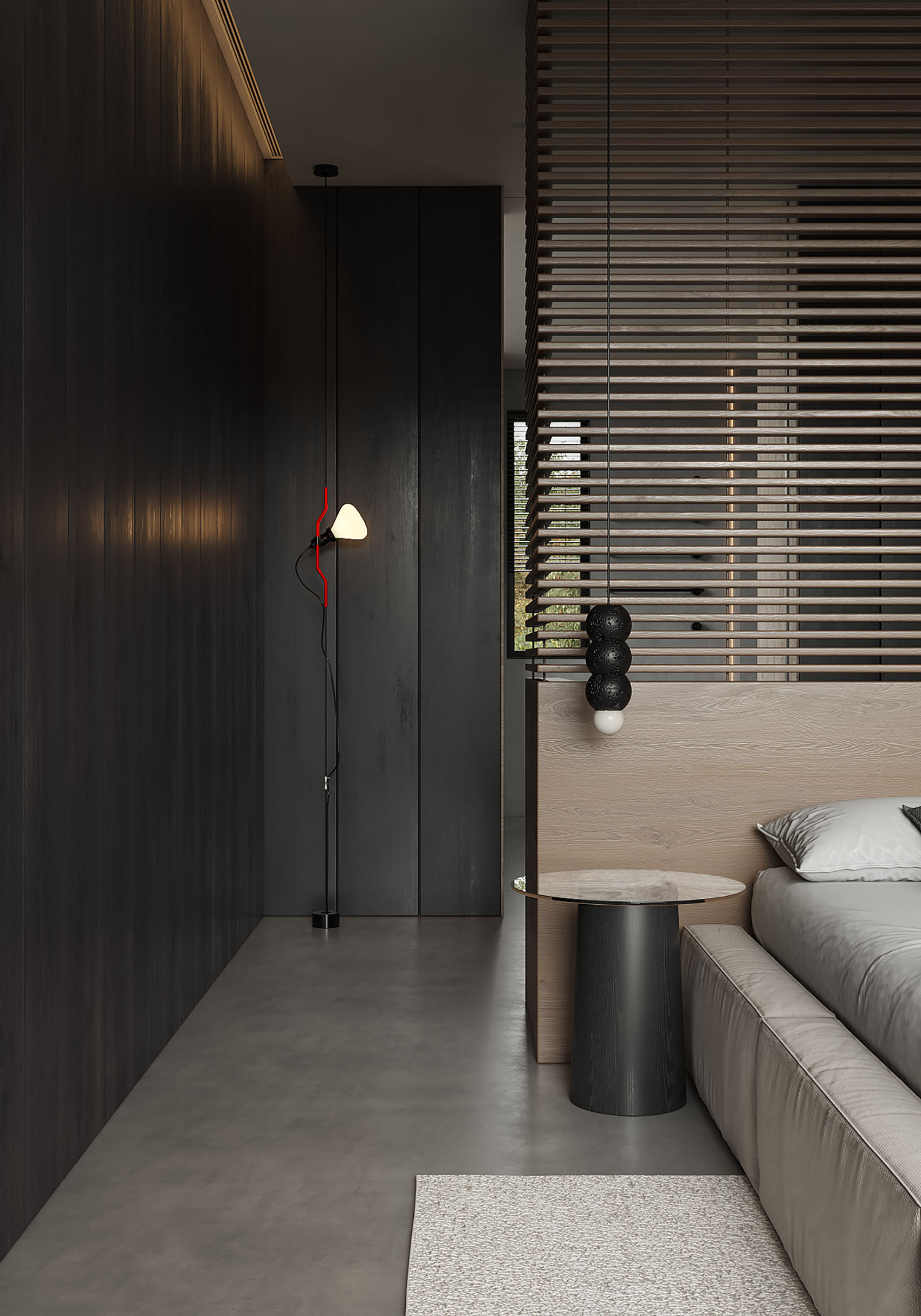 在臥室區域結合了東方元素與現代主義的極簡美感。利用暖調的木色搭配灰黑色,細膩的紋理與色調和諧而統一,在臥室區展現了極簡東方的舒適與愜意。
The bedroom area combines Oriental elements with minimalist aesthetic feeling of modernism. Use warm tone of wood color collocation gray black, delicate texture and tonal harmony and unity, in the bedroom area to show the minimalist Oriental comfort and comfortable.
衣帽間通過材質搭配,將高級感打造得淋漓盡致,同時巧妙運用玻璃、金屬等材料來拓寬視覺感及表現光影的和諧。
Cloakroom passes material qualitative collocation, make advanced feeling incisively and vividly, apply the material such as glass, metal cleverly at the same time will broaden visual sense and the harmony of expression smooth shadow.
景,看在心底;陽光,穿透隔閡。
Scene, see in the bottom of my heart; Sunlight, penetrating the barriers.
落地窗的存在保證了室內擁有充足的光線,乾淨而明亮。
The presence of floor-to-ceiling Windows ensures plenty of light, clean and bright.
環顧四周,大面積的玻璃窗,將戶外的感覺,天氣的變化,和自然的氣氛,用一種柔和的方式傳遞進空間。
Looking around, the large area of glazing brings the feeling of the outdoors, the change of weather, and the natural atmosphere into the space in a soft way.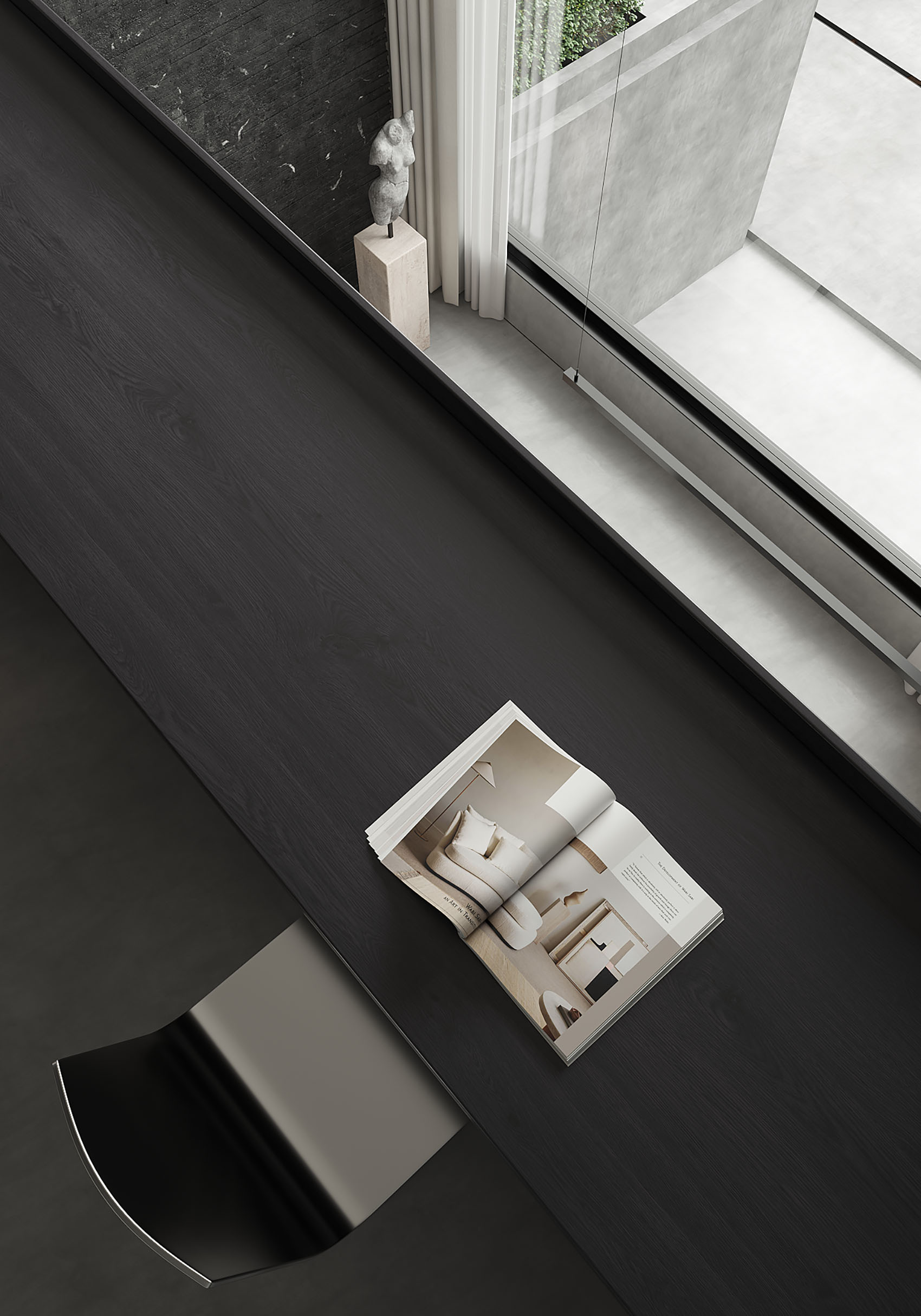 生活不止囿於晝夜廚房,空間不止勾勒簡單輪廓,在秩序的梳理和景色的變幻中,營造空間的儀式感,讓家成為靈魂依賴的歸屬地。
Life is not confined to the kitchen day and night, the space not only draws the outline of a simple outline, in the order of sorting and scenery changes, create a sense of ritual space, so that the home becomes the home of the soul depends on.